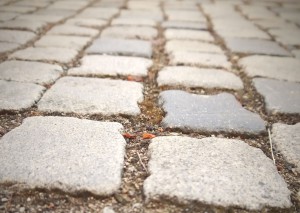 There has been a significant increase in capital employed in the venture capital in South Africa, up from R372 million in 2015 to R872 million in 2016, an increase of 134%.
This is according to the latest SAVCA 2017 Venture Capital (VC) Survey, released by Southern African Venture Capital and Private Equity Association (SAVCA), the industry body and public policy advocate for private equity and venture capital in the region.
According to the fourth edition of the report, R3.5 billion was invested in 461 deals at the end of 2016. Investments were managed by 53 different fund managers, up from 36 in 2015. New fund managers, who were not active prior to 2015, invested R312 million, and 14 exits took place, compared to eight in 2015.
SAVCA, along with research partner Venture Solutions (a sub-Saharan innovation management and commercialisation consultancy) surveyed 56 fund managers, basing results on concluded deals and transactions.
"The survey points towards a substantial strengthening in the position and impact of investors in VC deals," says SAVCA CEO, Tanya van Lill. "This is based on growth in both the number of VC investors and the number of reported deals concluded over the period 2014 to 2016 in comparison to the prior three-year period."
In terms of investment activity, the report showed that:
•    ICT comprised 27% of deals concluded in 2016, while manufacturing and business products & services comprised a respective 13% and 12%
•    Manufacturing was the largest sector by number of deals in 2016
•    There was a total of eight fintech-specific deals by the end of 2016 compared to four in 2015. Most of these took place in the Western Cape
•    Energy investment decreased (in terms of value of all deals recorded) from a high of 6% in 2012 to 1% in 2016.
Van Lill said that angel investment in Southern Africa was an important source of capital for early-stage businesses. "The survey shows that angel activity is emerging from its fringe status to present attractive investment opportunities for high-net worth individuals," she said, noting that approximately R44 million was invested in 2016, with the top sectors that attracted angel investment comprising business products & services (12%); software (11%); consumer products & services (9%); and eCommerce (8%). "Going forward, this type of investment could be strengthened through enhanced networking and entrepreneurial business opportunities."
Stephan Lamprecht, founder of Venture Solutions, said that despite harsh trading and volatile market conditions, overall the venture capital sector had shown resilience and exceptional growth. "The magnitude of the South African VC asset class (R3.5 billion across 461 deals) is an indicator that it has huge potential to be a driver of significant economic growth and should attract the attention of policy makers," he said. "The introduction of the Section 12J tax incentive has already had a tangible impact in increasing the availability of risk capital for investment in smaller entrepreneur-driven businesses."
For the full report click here.