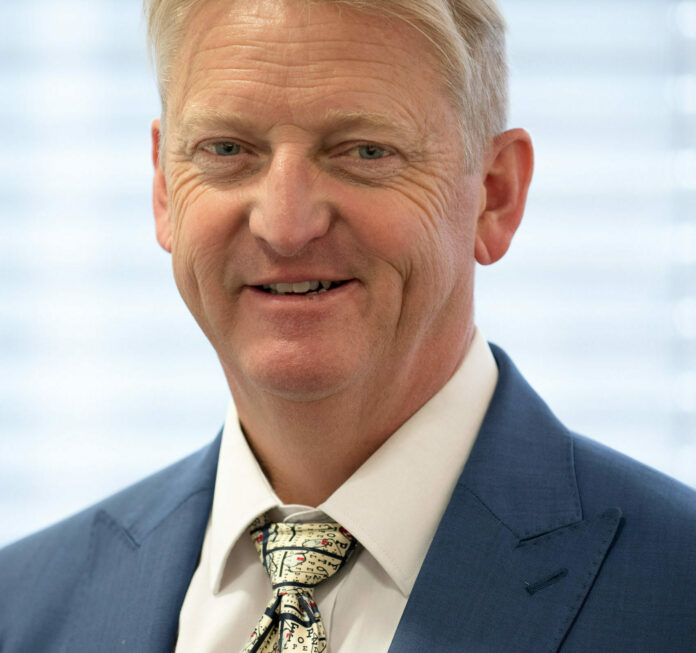 Whatever the truth of allegations of sexual impropriety by Crispin Odey, some of the drawbacks of his approach were already in the numbers
Of all the stories about hedge fund managers over the years, one of the most surprising if not downright shocking has been a recent lengthy expose of Crispin Odey published in June by the Financial Times.
Odey had not long ago been cleared in a high-profile historic case of alleged sexual harassment and assault, with a judge ruling in March 2021 that his "good character" was "intact".
But in early June this year, the FT alleged that Odey had made many more improper sexual advances over multiple decades to no less than 13 different women it had identified.
Odey himself – long seen as one of the most high profile if never one of the very biggest players on the London hedge fund scene – called the allegations "rubbish" and a law firm representing him "strenuously disputed" what was claimed.
Nevertheless, the news itself has since prompted at least six more women to come forward with further allegations against Odey, going back over five decades.
Whatever the full truth of this saga, it will probably take some time to establish.
In the meantime, the damage to Odey Asset Management as a firm has been immediate and severe. Investors have rushed to withdraw funds, and key counterparties including prime brokers like Goldman Sachs, Morgan Stanley and JP Morgan have moved to sever ties.
Rising stars who worked in the Odey group including highly regarded portfolio managers like James Hanbury and Oliver Kelton have effectively been obliged to jump ship and transfer their funds to other management firms.
And the UK's market watchdog, the Financial Conduct Authority (FCA), is investigating Odey's 'fit and proper' status to manage funds. Reports suggest the whole firm is now being broken up.
Whether all this has been justified could well remain in dispute for some time until legal cases are brought and ruled on or settled. But there are some broader lessons for the industry we can draw already – about what we know so far.
First of all, although Odey Asset Management was a partnership, Odey himself remained the majority owner – with some 75% of the equity. And so he was always ultimately able to call the shots.
And Odey himself was clearly a colourful figure, if sometimes challenging as well as charismatic. Dare we say, not unlike the 'alpha male' stereotype of a hedge fund manager.
He was nothing if not a maverick – arguably an archetypal 'non-consensus' thinker. He was a taker of big bets – sometimes winning big, but other times losing big too.
Some investors no doubt loved him for that. Though others were not so comfortable with a track record of such wild swings.
Another thing we know is that the executive committee at the firm did eventually investigate Odey for his personal behaviour – and in 2021 gave what was described as a final written warning.
So when accusations against Odey surfaced again, what happened next? Well, Odey summarily dismissed the whole executive committee. That certainly showed who was in charge.
What this demonstrates to me is perhaps an inherent weakness in firms that are owned and dominated so much by one individual.
Clearly, to succeed in markets, a hedge fund firm requires talent – and plenty of it. It needs an investment strategy that works.
But it also needs a business strategy that works. And for that, it requires robust operational structures, processes and personnel that provide appropriate and sufficient checks and balances – that can rein in excessive risk taking.
The history of the industry is littered with examples of managers who had built a good early track record then suddenly 'blowing up' – often by succumbing to hubris, in some cases after a senior partner or lieutenant stepped back from the business and was no longer there.
I always believed the very best firms were ones that also have strong people on the business management side – ideally partners – in the roles of chief executive, chief operations officer and in head of risk management, compliance and legal counsel. When required, they need to be able to stand up to a quixotic or charismatic alpha male.
Whatever the case with Odey's personal behaviour, it seems at his firm they were ultimately not allowed to do so. A number finally had enough and did quit, including former CEO Timothy Pearey and former COO Tom Richards.
The high level of risk taking at the firm was observable for many years in the high volatility – and repeated steep drawdowns – of funds managed by Odey himself.
So, although he certainly had some good years, for a long time Odey did not enjoy a stellar record at the EuroHedge awards – which are mainly judged like HedgeNews Africa on a formula that takes account of volatility as well as outright returns.
In the first 12 years of the awards, which began in 2001, Odey won only one gong for best European equity fund. It is tempting to conclude that with tighter risk management and stronger controls that record might have been better.
Only time will tell if Odey was really so out of control in other ways as well.