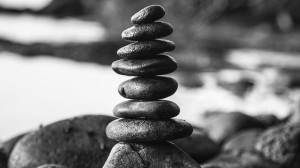 HedgeNews Africa is pleased to be partnering with Savvy Investor, the world's leading knowledge network for institutional investors. You may wish to consider joining their platform – it's entirely free.
Top Papers on the Outlook for Commercial Property
Nuveen has several papers included in the list below, including a three-part series on the outlook for real estate within major cities across the globe.  Other highlights include Wellington's take on REIT investments, PGIM Real Estate's optimistic perspective on the CRE asset class, and Cushman & Wakefield's spotlight on the European retail parks market.
This list of papers is divided into four sections, covering our featured papers, the outlook for commercial real estate, secular trends in the real estate market, and the convergence of ESG, real assets, and portfolio construction.
FEATURED PAPERS
A geographical focus on farmland and real estate investing (Nuveen, 2019)
Nuveen advocates for a global approach to real estate and farmland investments, diversified by geography and asset type. Given the natural hedges that these assets provide in different stages of the economic cycle, they make the case for institutional investors to consider a strategic allocation.
Currency risk in pan-European real estate (Fidelity Intl blog, Jul 2019)
Pan-European real estate funds can suffer from currency volatility, and in this market, diversifying or hedging currency risk away may not be the best solution.
COMMERCIAL REAL ESTATE OUTLOOK
Invesco Real Estate House View: European Market Outlook (June 2019)
This 27-page report by Invesco provides a detailed analysis of the outlook for the European real estate market.
Commercial Real Estate: Outlook for World Cities Q3 2019 (Nuveen Think)
Three reports from Nuveen examine the outlook and development of trends in the largest cities within European, Asia Pacific and U.S. commercial real estate markets.
European Retail Parks: What's Next? (Cushman & Wakefield, 2019)
This 24-page paper by Cushman & Wakefield provides a detailed snapshot of the European retail parks market.
Real Assets Outlook (Verus Investments, May 2019)
This paper discusses how inflation fears impact the outlook for real assets. The authors view deflation and an economic slowdown as a greater concern than an unanticipated inflationary environment.
Is this the right time for REITs? (Wellington Management blog, Jun 2019)
Wellington Management makes both a strategic and tactical case for real estate investment trusts, given the present market environment.
Global Real Estate Outlook: Striking the Right Balance (PGIM Real Estate, May 2019)
Constrained supply and a supportive interest rate environment may still provide enough reason to be optimistic about income growth in the real estate market, despite a decline in investor sentiment and weaker economic data.
Identifying European office markets in the era of knowledge capitalism (Aviva Investors, 2019)
Which cities, and specifically which European office markets, will thrive in the future? This is partly dependent upon clusters, talent, and scale, as Aviva explains.
SECULAR TRENDS IN REAL ESTATE
Megatrends: The forces shaping our future (iShares, 2019)
One of the structural shifts in the global economy covered in this report is rapid urbanisation. People are increasingly settling in large cities, increasing demand for construction, infrastructure, and smart city innovations.
Structural Megatrends in Real Estate: Engaging the Future (Nuveen, 2019)
This report is a collaborative effort between Nuveen Real Estate and MIPIM. It includes thoughts on the main drivers of structural changes that the authors believe are most relevant in shaping the future of real estate.
Where bricks are beating clicks – implications for last-mile real estate (Franklin Templeton, 2019)
How does e-commerce disruption boost real estate markets? This Franklin Templeton paper looks at the shift taking place from physical retail to industrial logistics space.
Where there's life, there's real estate (BNP Paribas AM blog, Jul 2019)
The boom in life science research activities is also propelling real estate markets forward, due to advancements in the biotechnology, genetics, and medical industries.
Podcast: Thematic forces in real estate investing (Principal Global Investors, Jul 2019)
Indraneel "Indy" Karlekar, of Principal Real Estate Investors, discusses four of the major themes that real estate investors should be focusing their attention upon.
REAL ASSETS, ESG, AND PORTFOLIO CONSTRUCTION
Real Assets & Portfolio Construction for Institutional Investors (PGIM Institutional Advisory & Solutions, 2019)
It's important for investors to understand the specific characteristics and sensitivities of real assets, as they are particularly relevant when constructing a portfolio with a real asset allocation. PGIM's IAS team introduces a framework for this type of analysis.
The role of real assets in shaping a sustainable future (Aviva Investors, 2019)
What role do real assets have to play in supporting the UN's SDGs, and what impact can they have on climate transition? Aviva explores both of these issues in this report.
Video: Accessing Green Real Estate with Indices (S&P Dow Jones Indices, 2019)
S&P DJI's Michael Orzano and GRESB's Dan Winters discuss Green REITs, along with a new measure that aims to clarify ESG within the real estate sector.
ESG and real assets: A matter of balance (Aviva Investors blog, 2019)
Aviva looks at five case studies of ESG risk assessment for real asset portfolios.
Global real estate: Opportunity for income and diversification (Nuveen, 2019)
Real estate can provide high and stable income, inflation protection, capital appreciation, and diversification for portfolios. This paper explores the effects of private real estate and REITs in the U.S. on traditional stock and bond portfolios over a 21-year period.