South African hedge funds had a solid start to the year, with the HedgeNews Africa South African Single Manager Composite adding a median 2.31% in January as stock markets moved sharply higher.
By strategy, South African long/short equity funds gained a median 3.51% for the month, while South African single-manager multi-strategy funds added 2.36%.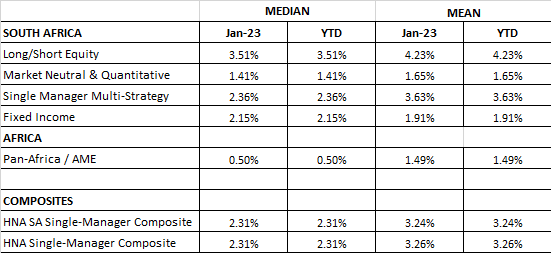 South African fixed income funds gained a median 2.15%, while South Africa market neutral and quantitative funds were 1.41% higher.
Pan Africa strategies reflected mixed returns, with the HedgeNews Africa Pan Africa/AME index adding 0.5%. Copyright. HedgeNews Africa – February 2023.