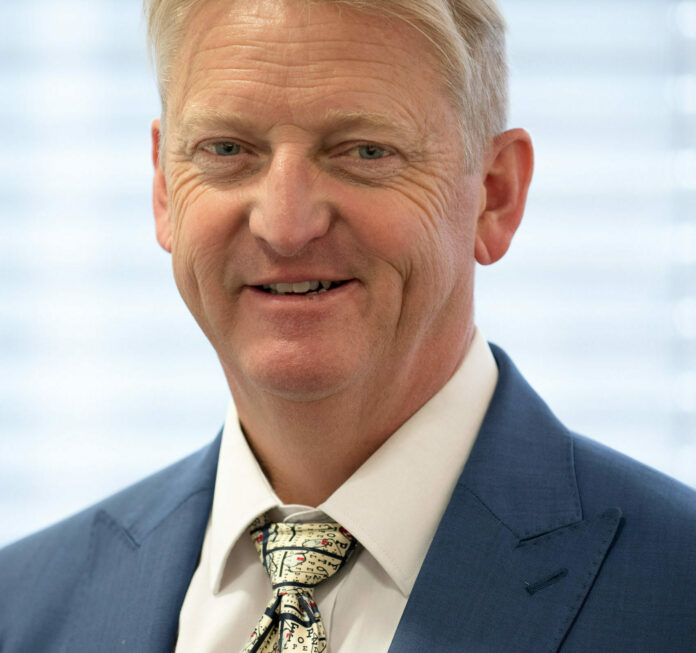 Is crypto a busted flush? Or is Ethereum and DeFi the future of finance?
It was a tumultuous year in cryptocurrencies, culminating in the collapse of digital exchange FTX headed by Sam Bankman-Fried.
For crypto sceptics, the events of 2022 provided more proof, if any were needed, that crypto is a busted flush.
Nevertheless, crypto still has many true believers, and not just retail punters or so-called 'FOMOs' – who have a 'fear of missing out' on a sure bet; or HODLers – 'holding on for dear life' when prices are collapsing.
Among those keeping the faith are some who believe the wild ride of 2022 will ultimately strengthen the case for a brave new world of 'decentralized finance' (DeFi).
Enthusiasts point to the 'merge' which moved trading in Ethereum last September from so-called 'proof of work' to 'proof of stake' – cutting its consumption of energy by over 99%. This could be a game-changer, they argue, finally providing a more solid foundation for the wider use cases in the real world crypto has been so badly needing.
It seems a long time since the price of Bitcoin touched an all-time high of over $68,000 in late 2021, and crypto seemed on the cusp of widespread acceptance across the institutional financial world.
Last year Bitcoin plunged, eventually falling from its all-time high by about 75% to barely $16,000 in late 2022. Along the way, there were a lengthening list of shoes to drop.
After prices started falling, the first big shock came in May 2022 with the collapse of Terra-Luna, a purported blockchain for so-called 'algorithmic' stablecoins – including TerraUSD, supposedly pegged to the US dollar, set up by Terraform Labs, headed by Do Kwon and Daniel Shin in South Korea.
Then in June came the collapse of Three Arrows Capital (3AC), a Singapore-based crypto hedge fund founded by Kyle Davies and Su Zhu. 3AC appears to have been leveraged in assets like Terra-Luna coins and ultimately went down with losses thought to be around $3 billion – which would make it one of the biggest hedge fund blow-ups of all time.
In July, next in the pack of cards to fall were brokerage Voyager Digital, also of Singapore, and crypto lending company Celsius of New Jersey.
Initially, Bankman-Fried and FTX appeared to be a 'white knight' coming along to restore order in the market, agreeing to buy out BlockFi, another digital asset lender in trouble, as well as prop up Voyager.
FTX seemed to have impressive credentials. It was the second biggest exchange in crypto by market volume, with supposedly pukka backers like Softbank and Sequoia Capital. Bankman-Fried also built a big public profile, appearing regularly in Washington to lobby for crypto interests.
Which made it all the more shocking in November when the sudden collapse of the FTT token issued by the FTX group led to FTX itself and Alameda Research – its associated trading house – being next to implode.
It is still not entirely clear exactly what happened at FTX, but billions of dollars' worth of investor assets in crypto were effectively frozen.
Perhaps the collapse was due primarily to poor internal controls which allowed misappropriation and misuse of customer funds. Or it was a more brazen fraud, Bernie Madoff-style – with Bankman-Fraud, as some are calling him, in the starring role.
In the short term, at least, damage to the reputation of crypto has been pretty devastating. And so institutional adoption, which had appeared to be gathering steam, has largely been put on hold – at least until there is greater regulatory clarity in major markets like the US.
For true believers, however, the failure of FTX and others last year in no way invalidates the promise of the crypto project.
Joey Krug, co-CIO at Pantera Capital, one of the biggest investor groups in crypto, argues for instance that most if not all the blow-ups last year were caused by over-leverage in an exuberant market.
That has happened many times before, crypto players point out, in what they sometimes derisively call 'TradFi' or traditional finance – which relies on trust in central counterparties like banks, exchanges and clearing houses. They also call this 'centralized finance' (CeFi) – as with a central counterparty like FTX.
While the true promise of blockchain is, by contrast, in the creation of networks for trading with a distributed ledger that remove the need for trust in a central counterparty – that being genuine DeFi. There are a range of genuine DeFi exchanges, they argue, that exist in the crypto market.
Only time can tell if DeFi wins out. But genuine DeFi will certainly create challenges for institutional adoption – as big investors, and regulators overseeing them, normally seek the assurance and controls offered by regulated exchanges, clearing houses, banks, brokers, custodians and administrators.
All of those – potentially at least – might be disintermediated in a world of DeFi. Which poses various questions, such as: how institutions will then prove to investors that assets are safe and secure, and worth what they seem?
In the short term at least, after wobbling in late 2022, crypto started 2023 on a stronger note again, with Bitcoin rising back to $23,000 or so by late January.
Bitcoin, the original blockchain with a fixed limit to future supply – unlike traditional fiat currencies that can be quantitatively eased – has come to be seen as a 'digital gold', with characteristics similar to the 'store of value' function of money.
Ethereum is seen more as a potential substitute for the 'medium of exchange' function of money, with its potential utility enhanced by the 'merge' – making it much less energy-intensive to use. Ethereum, therefore, seems to some to offer greater potential uses in the real world.
Even enthusiasts, however, know that DeFi still has a long way to go to be adopted more widely. Crypto is still far from being as cheap or easy to use for trading as fiat currencies, and has some distance to travel to enhance liquidity. But those things are being worked on.
It has indeed been a tumultuous year. But it's far from game over yet for crypto. Copyright. HedgeNews Africa – January 2022.