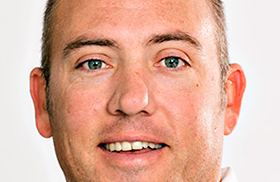 Hedge fund manager Stephen Pratt has teamed up with the Prime Financial Services group to offer a quick and efficient activation platform for alternative fund managers, providing tailor-made solutions for startup funds but also with all the necessary services for bigger, established funds and asset managers.
Prime Asset Managers, the renamed Blackstar Asset Management at which Pratt previously managed a multi-strategy hedge fund, has partnered with Prime Alternative Investments, who recently received approval from South Africa's Financial Services Board for its registered hedge fund management company (manco).
The new alternative investments capability is the latest offering from Prime Investments, which started operations in 2005 and is headed by Shane Peters and Chad Menton.
The group comprises a number of different financial services businesses, operating under a comprehensive range of licences and regulations in the South African financial environment.
Its wide capability allows it to operate as a business activation hub across the financial industry. It has a full-service team of 55 individuals, including lawyers and trustees, and has been running administrative processes for collective investment schemes (CIS) for 10 years. It also administers R60 billion of assets on behalf of clients.
Pratt believes the depth of skill and experience within the group makes it a compelling offering for hedge fund managers who need to use the services of a manco to operate in the new regulated environment.
In addition, Pratt holds a category IIA licence, bringing specific hedge fund industry experience and knowledge, which he would like to put to use in fostering new and exotic alternative investment strategies in the South African environment.
Prime has already registered two client funds, one retail investor fund (RIF) and one qualified investor fund (QIF) namely the Prime Long/Short Equity Fund (a RIF) and the Prime Multi-Strategy Fund, a QIF. On the fund of funds side, it also has in place two registered funds, a QIF and a RIF. These will be feeder funds operating within the Prime manco environment, providing asset flows to the underlying portfolios of their clients and partners. The funds will provide a blended hedge fund solution for those asset allocators wishing to gain exposure to hedge funds with diversification.
The manco platform is a sustainable business at launch, with a large hedge fund manager which offers fund of hedge funds solutions as its anchor client.
Pratt expects hedge fund products to become much more commoditised in a regulated environment. Prime is building distribution capability via its product platform, using existing independent linked investment service provider (LISP) capabilities, which package multiple collective investment schemes together to give investors a single entry point to a selection of funds.
With routes open to offer more alternative investment products, Pratt also believes there is a market for slightly more exotic alternatives as the hedge fund industry ventures into new areas beyond the vanilla long/short space.
"There is a lot of new regulation now and running a hedge fund business is very hard to do inhouse," he says. "Besides offering comprehensive manco solutions for hedge funds, we have additional services for startups. We want to build long-term partnerships with asset management businesses that are looking to grow. We have the right systems and relationships in place to offer the right kind of home to alternative asset managers." Copyright. HedgeNews Africa – October 2016.