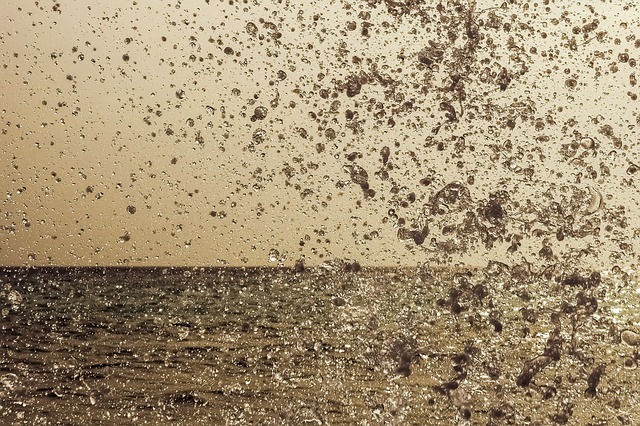 In this guest post, Andrew Perrins, CEO of Savvy Investor, presents some of the best papers curated by the Savvy Investor research team on the evolution of the asset management industry.
10 Top Papers on the Evolution of the Industry
In recent months, some great white papers have been released which examine the evolution and the future of asset management. The impact of technology, regulation, demographics, and Brexit, are all external forces, while the changing preferences of investors are creating pressures from within.
In the papers below, Credit Suisse takes an in-depth look at the hedge fund marketplace, the CFA Institute discusses the future of the investment profession, bfinance examines investment management fees.
The Savvy Investor research platform provides free access to these and 15,000 other white papers, covering all aspects of institutional investment, including the investment process, asset allocation and manager selection, alternative asset classes, the investment outlook, and much more besides.
2017 Credit Suisse Global Survey of Hedge Fund Investor Appetite and Activity
This 60-page document contains far more than just survey results. It examines key trends and developments in the hedge fund industry, including changing preferences in the area of manager selection, and the drivers of redemptions. A variety of different hedge fund styles and strategies are examined, together with a discussion of investor appetite for each strategy.
Future State of the Investment Profession (CFA Institute, 2017)
This 25-page report by CFA Institute discusses in detail different aspects of the finance profession and what the future might hold.
MiFID II for Asset Managers: Threat or Opportunity? (Kurtosys, July 2017)
The EU MiFID II regulations, which come into effect next year, will have a huge impact on the asset management industry. But many managers do not yet have the technological solutions to comply. This Kurtosys report explores further.
Global Investment Management Fees: New Savings, New Challenges (bfinance, 2017)
This 16-page report from bfinance provides insight into fees in asset management; the trends and pressures.
Global Asset Management 2017: The Innovator's Advantage (Boston Consulting)
This report by the Boston Consulting Group takes a detailed look at the state and outlook for the global asset management industry.
Future of the Asset Management Industry – Eight Perspectives (Kurtosys)
This paper by Kurtosys asks eight leading financial professionals their opinions of where they see the asset management industry in five years' time.
Wholesale Banks & Asset Managers: The World Turned Upside Down (Oliver Wyman)
This paper suggests that in a reversal of fortunes, asset managers now face intensifying top-line pressures from cheap beta and regulations, while banks are primed for upside with regulatory shifts helping to drive RoE up by ~300bps.
Brexit – What It Means for Investment Management (CFA Institute, 2017)
This guide has been written by CFA Institute. It explores the legal and regulatory considerations following Brexit and analyses the possible outcomes.
Real use cases for Blockchain and DLT in Asset Management (KPMG, 2017)
This 11-page paper by KPMG aims to cut through the hype of blockchain and distributed ledger technology (DLT) to offer real and practical examples of how these technologies work in the asset management space.
UK Asset Management Market Study – Final Report (FCA, June 2017)
This report by the FCA presents the findings of its much anticipated asset management market study. The report includes a package of remedies that it plans to take forward to address the concerns identified in its interim sector report.
Review of Trends & Activities in the Investment Company Industry (ICI, May 2017)
The latest Investment Company Fact Book is out! This 298-page publication by ICI is an important contribution to our understanding of the make-up of the US investment industry.
B2B Customer Experience in the Asset Management Industry (KPMG, June 2017)
Nowhere are commercial relationships more important than in the asset management industry. This paper is concerned with the lifecycle that can make or break a business relationship.
Asset Management 2020: Taking stock (PwC, 2017)
This 15-page paper by PwC takes a detailed look at the asset management investment landscape. The authors discuss industry fees, fund distribution, ETFs, and more.
Savvy Investor is the world's leading platform for the distribution of white papers to global institutional investors. Registration is free, and provides access to over 15,000 white papers, as well as a personalised newsletter, keeping you up to date with investment news and research, and a global directory of investment conferences.